Regular price
$5,900.00 USD
Regular price
Sale price
$5,900.00 USD
Unit price
per
Sale
Sold out
Share
We love the idea of taking iconic PC cases and really elevating them to the next level.
Geometric shapes are not foreign in the PC world, most PC's you find fit nicely into black rectangular boxes sold enmasse. We were challenged to challenge the status quo and then some. The pyramid already breaks the mold while being supported by a monolith of a cooling tower behind it or even far away and littered with custom components, we believe this PC is currently one of a kind.
Our goal was to connect two towers with easy disconnect ability. Before anything else, we fully modeled the Azza Pyramid PC Case in our CAD software so that each piece we printed would fit down to the millimeter. Since its first arrival, Critical Geometry has undergone some updates: A new cable system has been installed in the cooling tower which now has its own power supply, a custom quick disconnect sense line running from the tower to the main PC along with extended tubing making this thing capable of being placed up to 5ft away from the main pyramid allowing for a more dynamic setup and an overall quieter experience. Finally we designed and fabricated a monitor housing for the front sensor panel to tie in the whole aesthetic. All in all there are 18 individually designed pieces for this PC comprising 4 full custom components. And it's got black lights!
::: Case and Modifications List :::
Case: Azza Pyramid CSAZ-804L

Case Mods: Custom Designed and 3D Printed Sensor Panel Frame and Stand

Case Mods: Custom Designed and 3D Printed Quick Disconnect Bracket

Case Mods: Custom Designed and 3D Printed Case Fan Drop Brackets W/RGB Passthrough x 4

Case Mods: Custom Designed and 3D Printed Monolith Cable Channel Box

Case Mods: Waterproof Electrical Conduit

Cables: CEC Ultra Custom - Dual Layer

RGB: Razer Chroma DRGB 6-Channel Controller

Lighting: 5 x 12″ (30cm) DarkSide CONNECT Dimmable Rigid LED Strip – UV G2-DHE

Misc: Anodized Aluminum Thumbscrews (Gold)
::: Performance Parts List :::
CPU: Intel i9 12900K 8P/8E/24T

Motherboard: ASUS ROG MAXIMUS Z690 EXTREME

GPU: EVGA RTX 3090 FTW3 Ultra Gaming 24GB

RAM: G.Skill Trident Z5 64GB (4x16GB), 5600mhz, CL40-40-40-76

Power Supply: Corsair AX1600i Digital ATX 80+ Titanium

Storage: Sabrent 2TB Rocket Plus PCIe 4.0 NVme SSD
::: Water-Cooling Parts List :::
CPU Waterblock: EK-Quantum Velocity² D-RGB – 1700 Nickel + Plexi

GPU Waterblock: EK-Quantum Vector XC3 RTX 3080/3090 D-RGB - Nickel + Plexi

Pump: 2 x Aquacomputer D5 pump PWM input and speed signal

Reservoir/Monolith: Singularity Computers Arterial Dual 560mm Water-Box (Black)

Radiators: 2 x Black Ice Nemesis 560GTX Dual Core Xtreme Pro Radiator (White)

Tubing: PrimoFlex Advanced LRT Flexible Tubing 1/2x3/4 (UV Purple)

Coolant: Mayhems X1 Clear Premix

Fittings: 11 x Monsoon Free Center Compression 1/2x3/4 (Gold)

Fittings: 3 x Monsoon Light Port 90 Degree Angle 1/2x3/4 (Gold)

Fittings: 2 x Monsoon Silver Bullet Antimicrobial G1/4 Plugs

Fittings: 4 x Swiftech G1/4 Plugs - SIlver

Fittings: 2 x Koolance QD3 Quick Disconnect - Male

Fittings: 2 x Koolance QD3 Quick Disconnect - Female

Fans: 8 x Lian-Li UNI Fan SL140 (Black)

Fans: 3 x Lian-Li UNI Fan SL140 (White)

Fans: 1 x AsiaHorse 9002 (Black)
>>> Aesthetic Choices <<<
The Case(s): We were challenged to craft a dual tower system highlighting the Azza Pyramid's iconic styling paired with a monolith of a Singularity cooling tower.

The Lighting: Our client requested UV lighting throughout the build in order to highlight what might be otherwise lost features as well as drastically increasing the "cool" feature. Additionally we routed all component and fan lighting through a Razer Chroma Controller mounted in the main chassis.

The Waterloop: Using a separate cooling tower that includes quick disconnects and a 5ft dual-tubing run with a custom sense line for fan and lighting control posed some awesome benefits as well as interesting challenges. Nearly all of the heat of the PC is pulled completely away from the main chassis
.
>>> Performance Choices <<<
Power: Critical Geometry Is equipped with the best single power supply available. The unprecedented Corsair AX1600i, boasting a Titanium rating, its rock solid, unwavering stability and delivery make it a force to be reckoned with.

Motherboard: The ASUS MAXIMUS Z690 EXTREME is simply one of the top performing boards out there. Excellent power delivery, a high number of PCIe lanes and support for the latest hardware and optimizations.

CPU: The most powerful and newest gaming CPU available was a must here, it's hard not to appreciate the raw speeds and power of the 12900k.

GPU: Our customer's focus on high end performance shows here with one of the best 3090s available and backed by EVGA's exceptional customer service and warranty. 

RAM: Our RAM choices were limited at the time of purchase as DDR5 is scarce if not impossible to find at the capacities and speeds our client wanted. However, 64GB of 5600mhz RAM is still excellent and performs very well in our testing.

Storage: We chose a 2TB Sabrent Rocket Plus NVMe for some of the fastest boot times and access times on the market.
.
>>> Performance Numbers <<<
Baseline

While overclocking we prioritize stability over performance, and until further notice the Motherboard/RAM combo couldn't quite keep fully stable at it's rated XMP speeds with two separate sets. As faster and larger kits of DDR5 become more available this set will be swapped out.

Overclocking used: MSI Afterburner Curve Editor (GPU), AISuite Auto (CPU) and RAM Speeds at 5400mhz, CL40-40-40-76

OS: Windows 10 Pro

NVIDIA Driver: 511.65

AIDA64 EXTREME(660) 30min Full System Stress Test

Ambient Room Temp: 20.6C

MAX Power Draw at the Wall: 690W

CPU Package Max Temp: 79.9C

CPU Socket Temp: 68C

CPU Frequency: 4.53Ghz

CPU Loop Speed: 4.4L/min

CPU Rad Temp: 22C

GPU Max Temp: 43C

GPU Frequency: 1.96Ghz

GPU Loop Speed: 6.3L/min

GPU Rad Temp: 25C

Cinebench R23

Single Pass Average:: 30100

10min: 28773

3DMark TimeSpy - 3 Score Average:

CPU Score: 14606

CPU Package Average Temp: 46C

GPU Score: 18101

GPU Average Temp: 43C

3DMark Port Royal - 3 Score Average:

System Power Draw: 525W

GPU Score: 11376

GPU Average Temp: 46C
If you would like to order a CEC Rig, feel free to reach out on any of our social media or via email at: info@cec.direct
View full details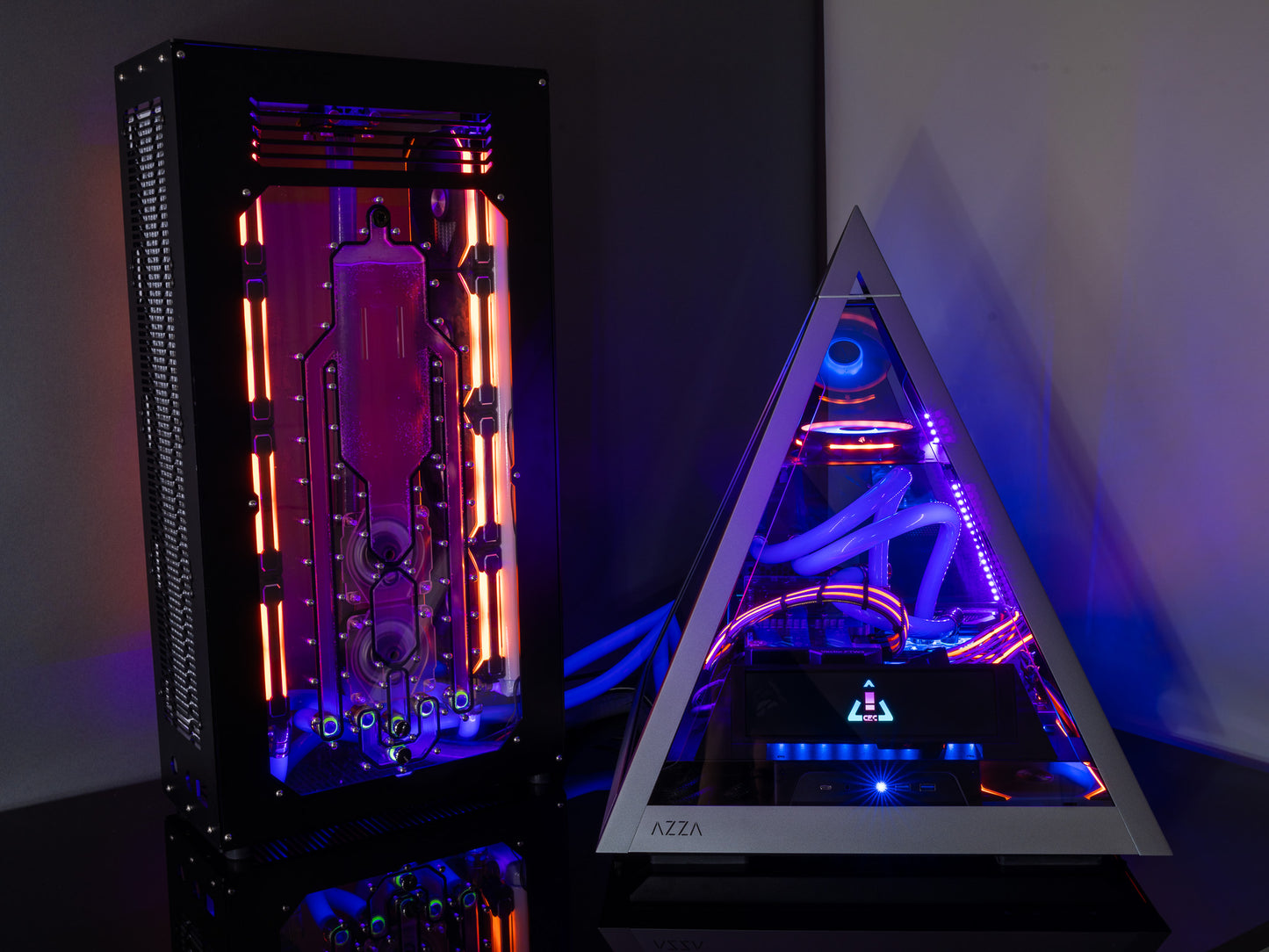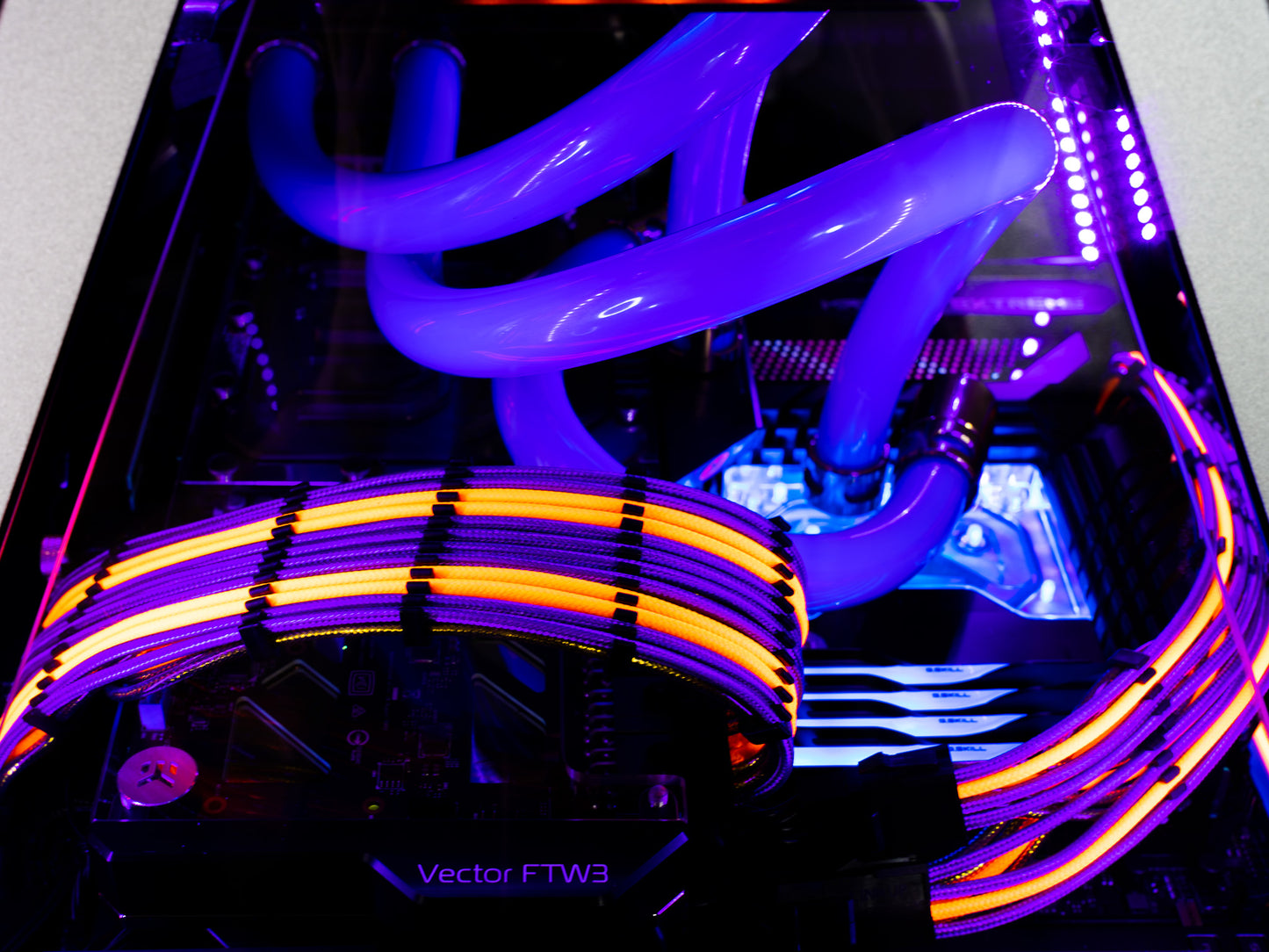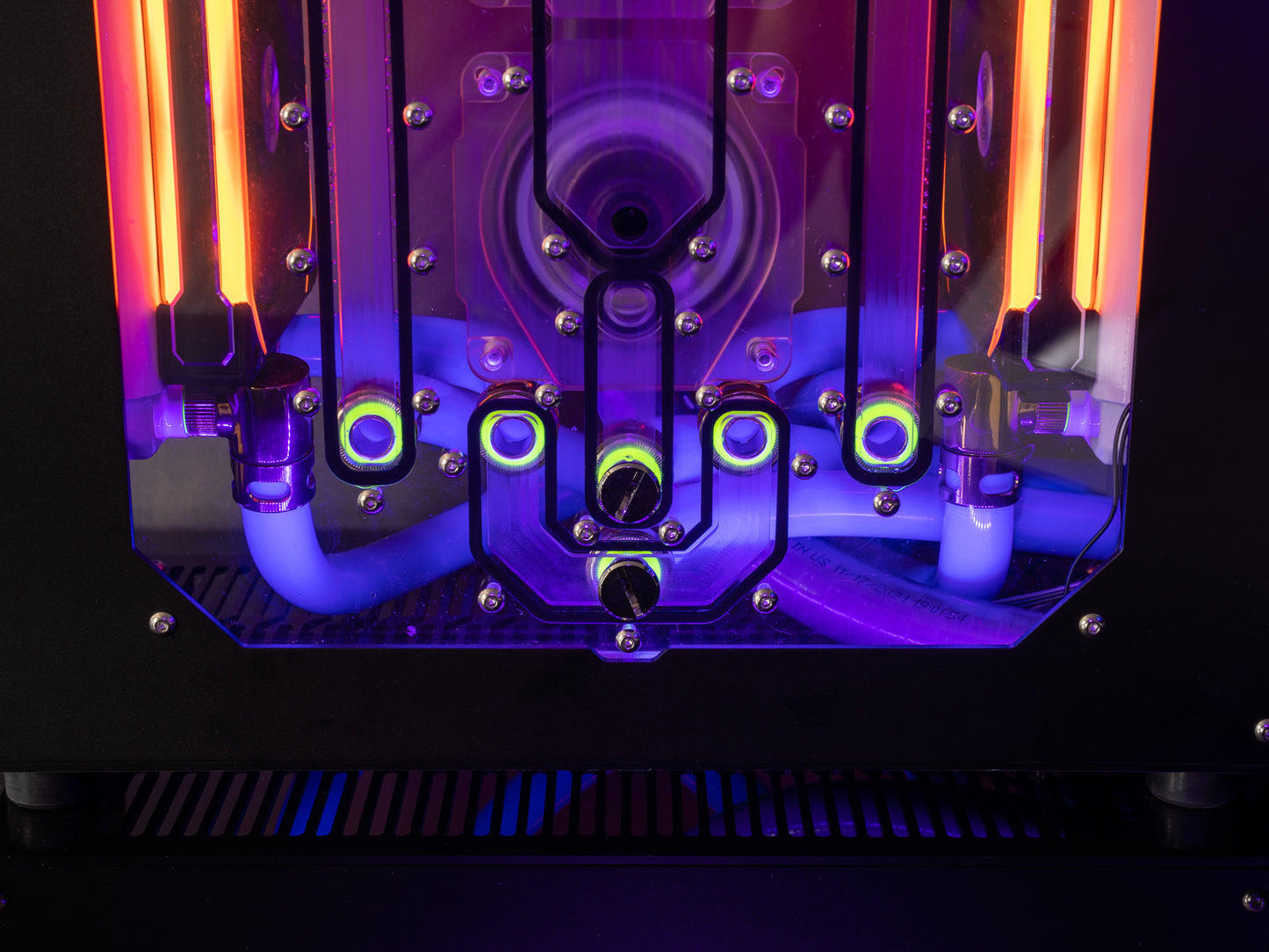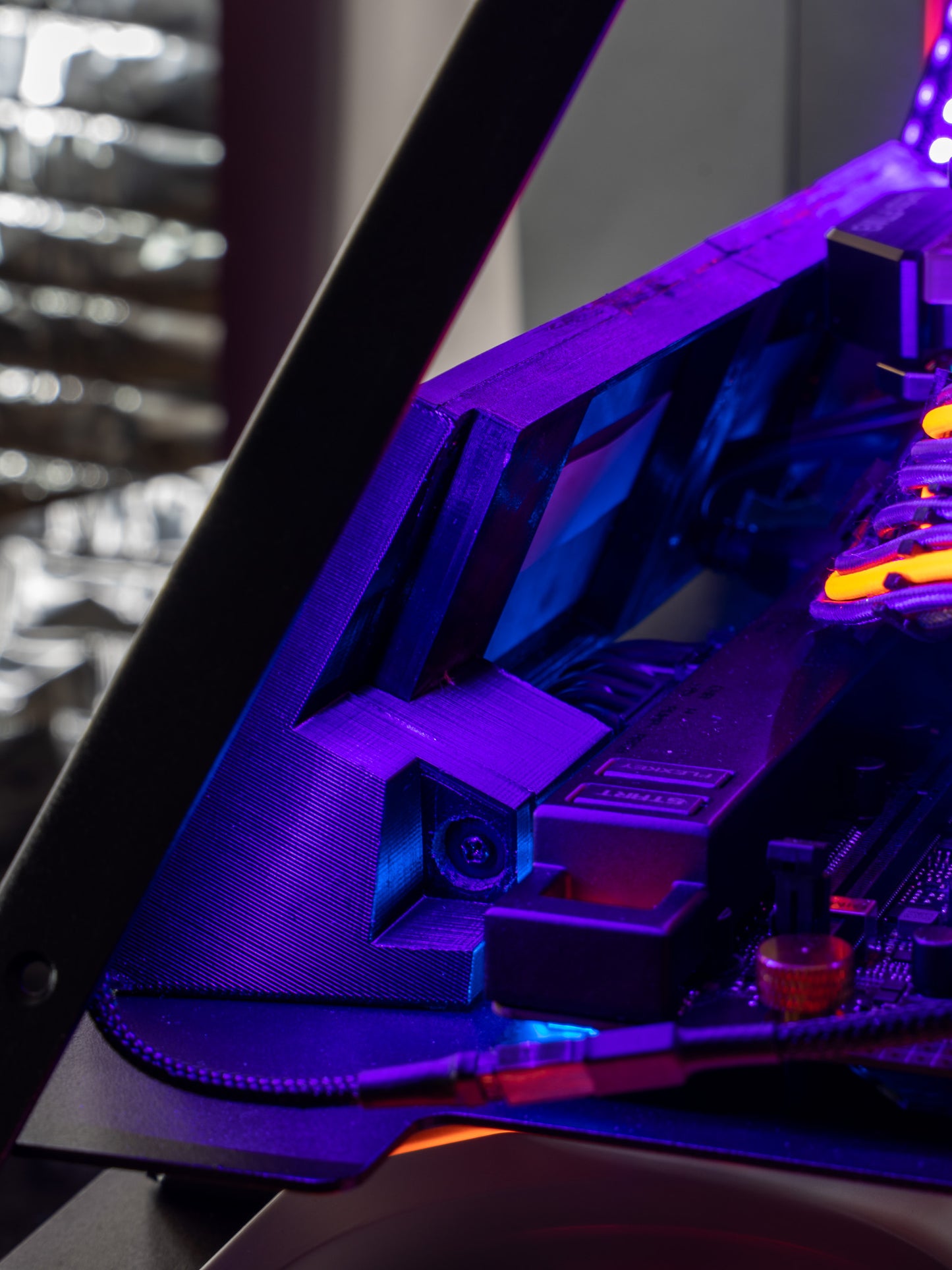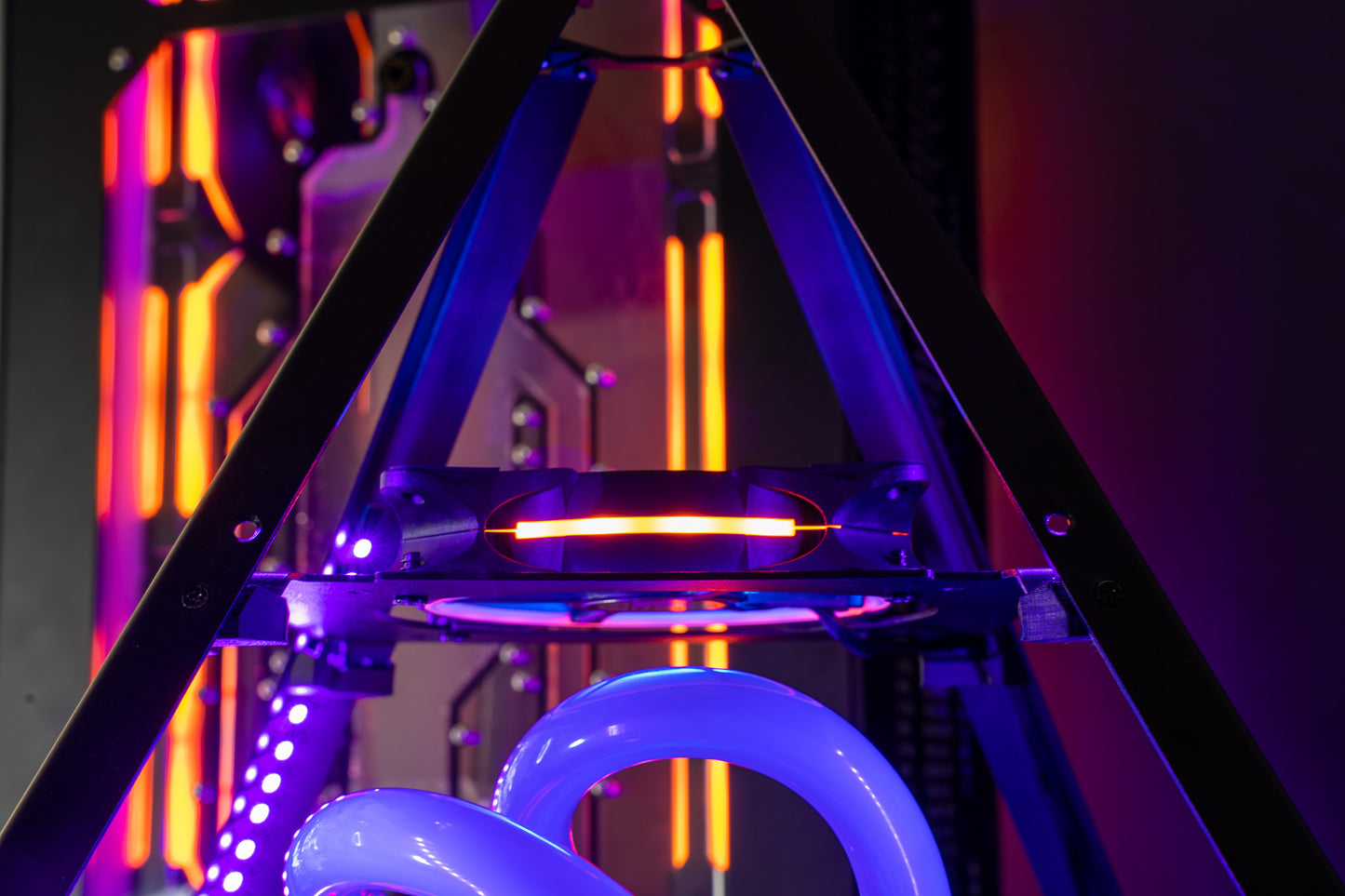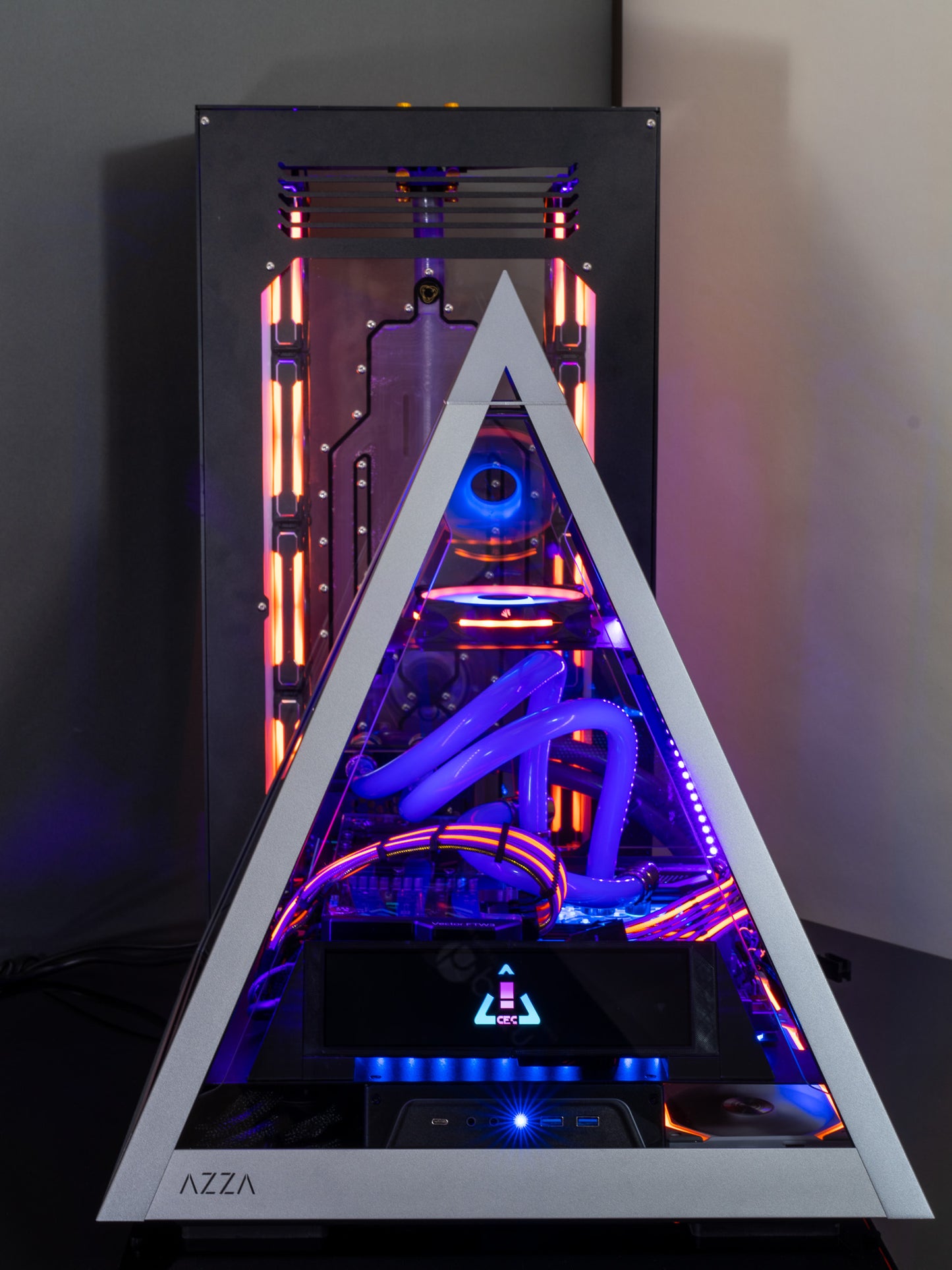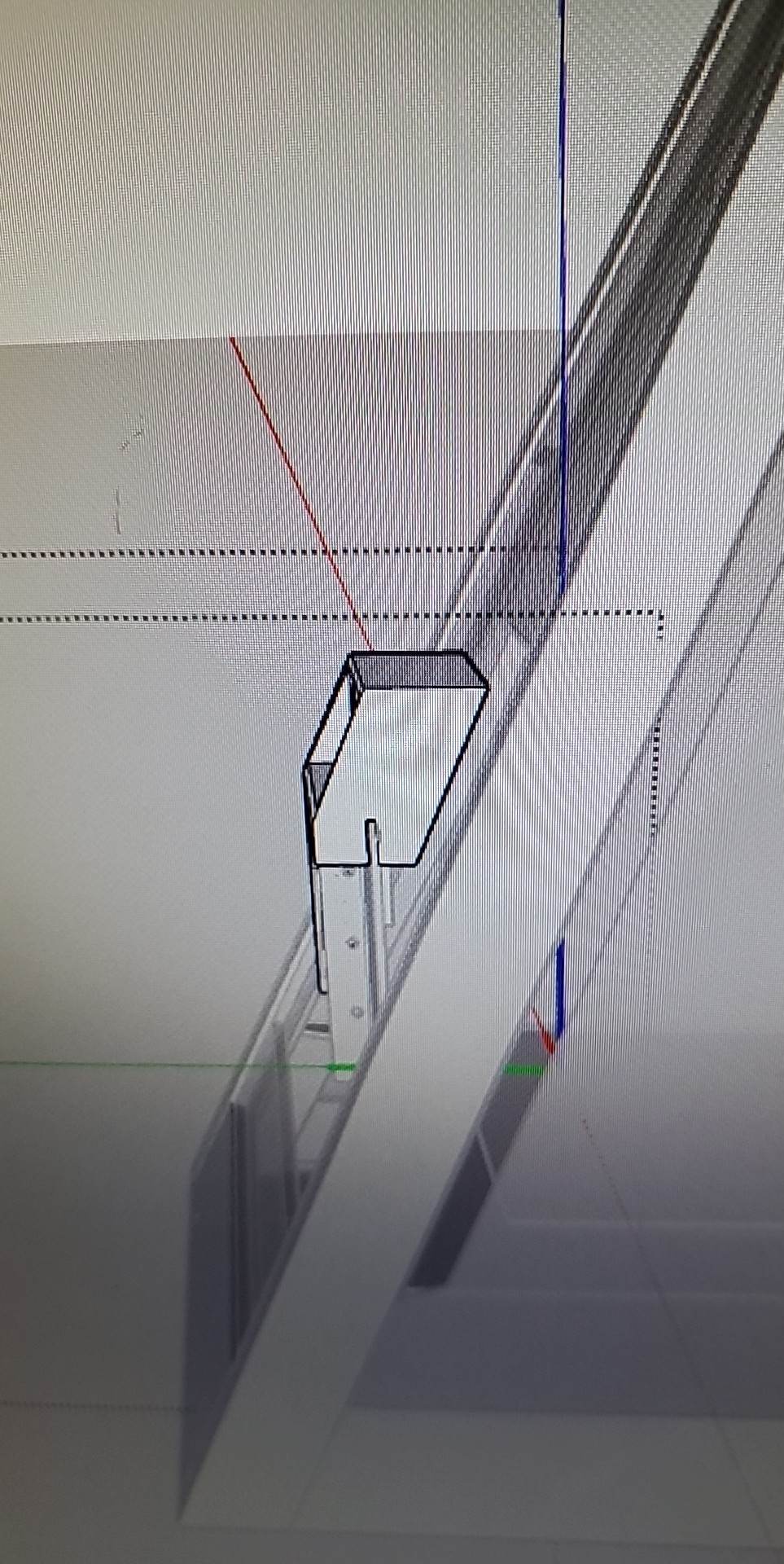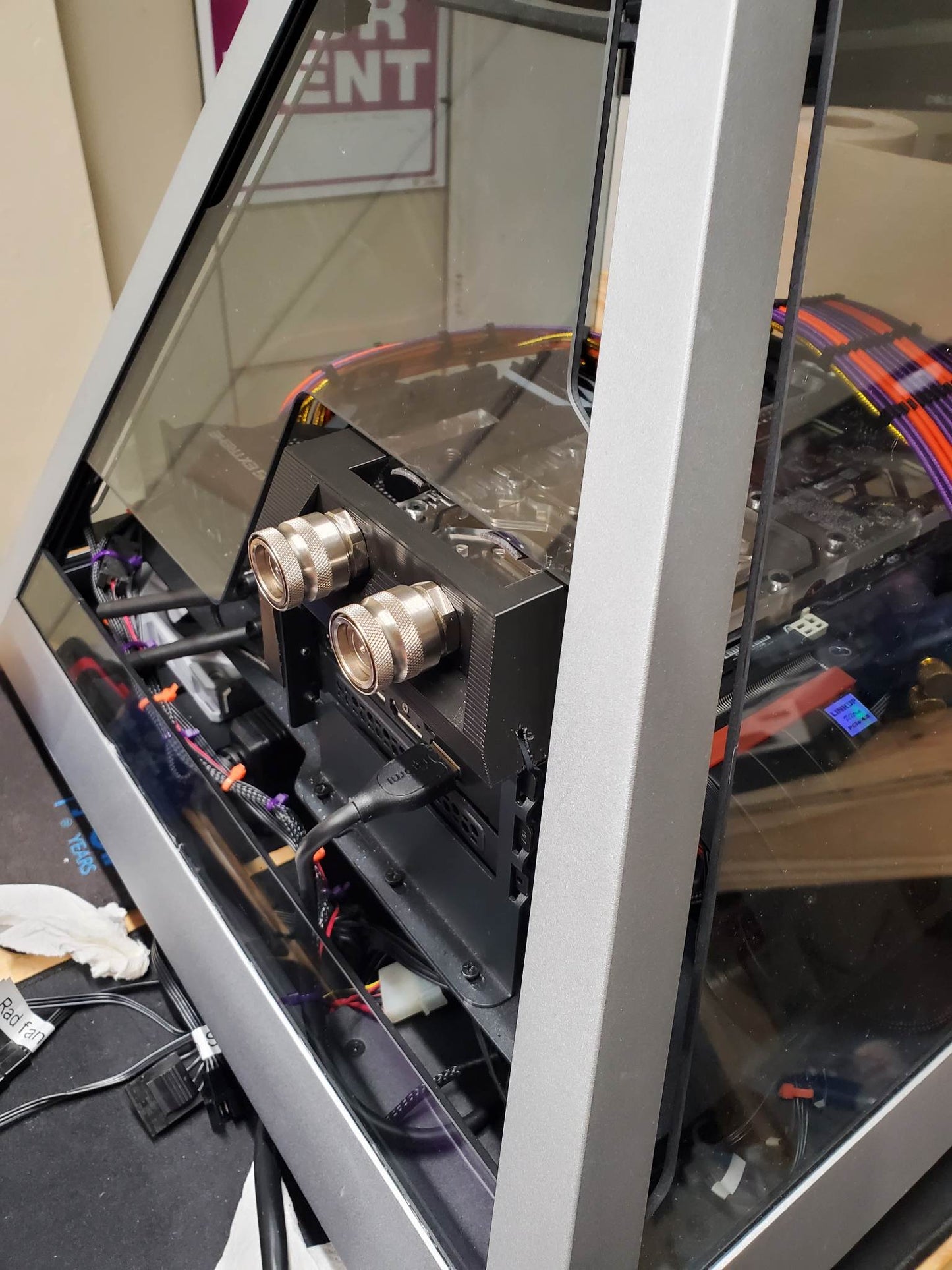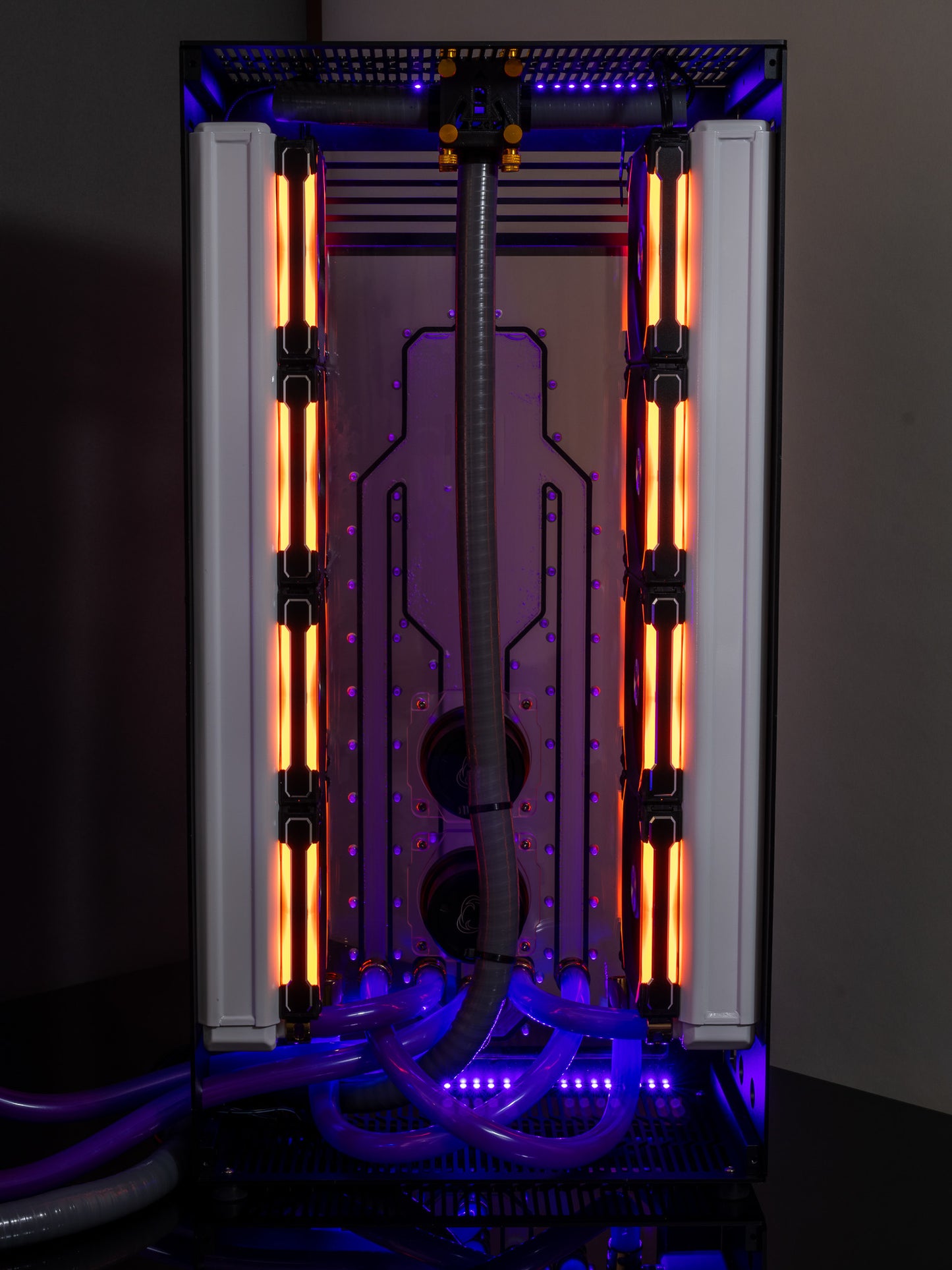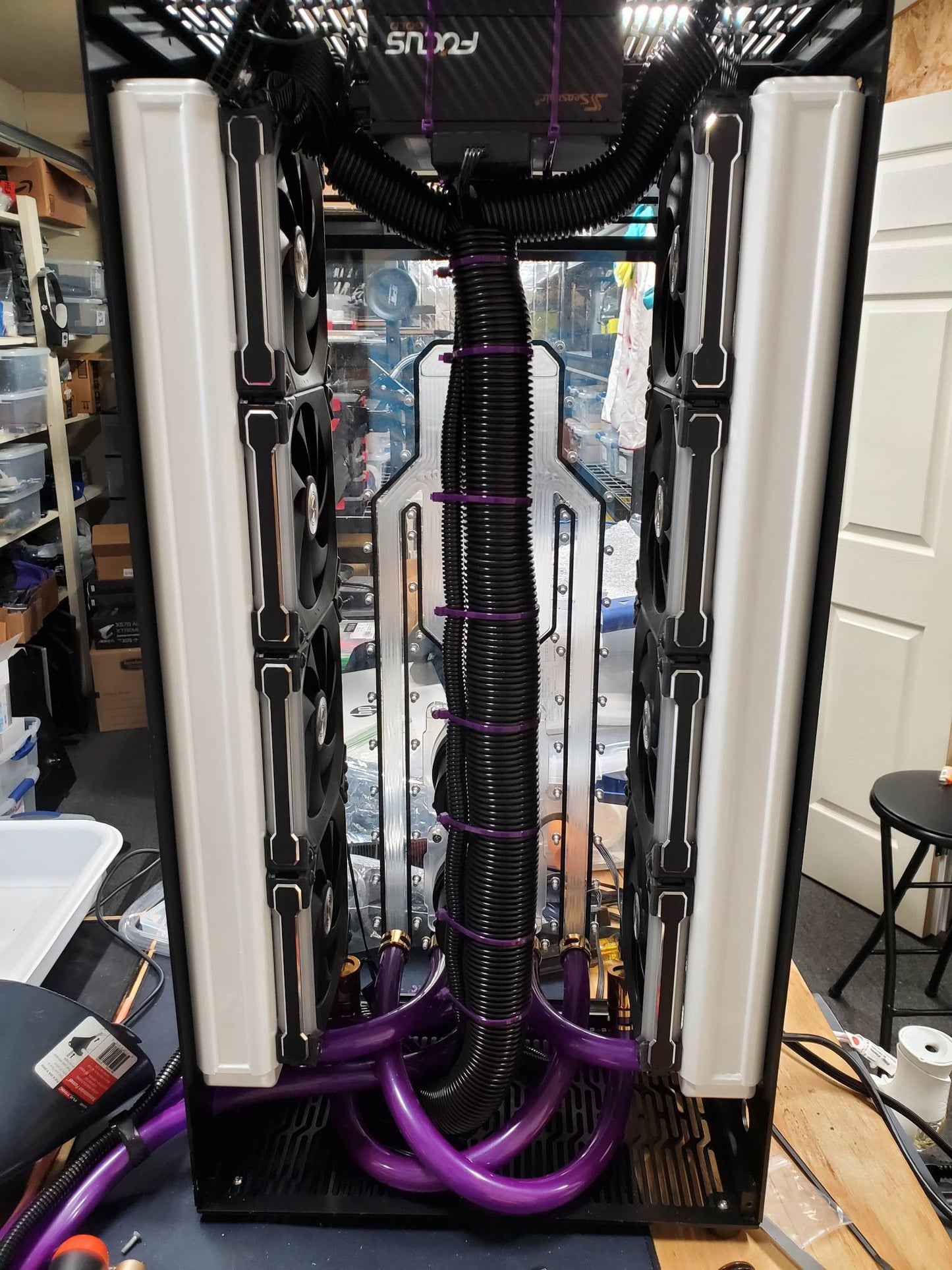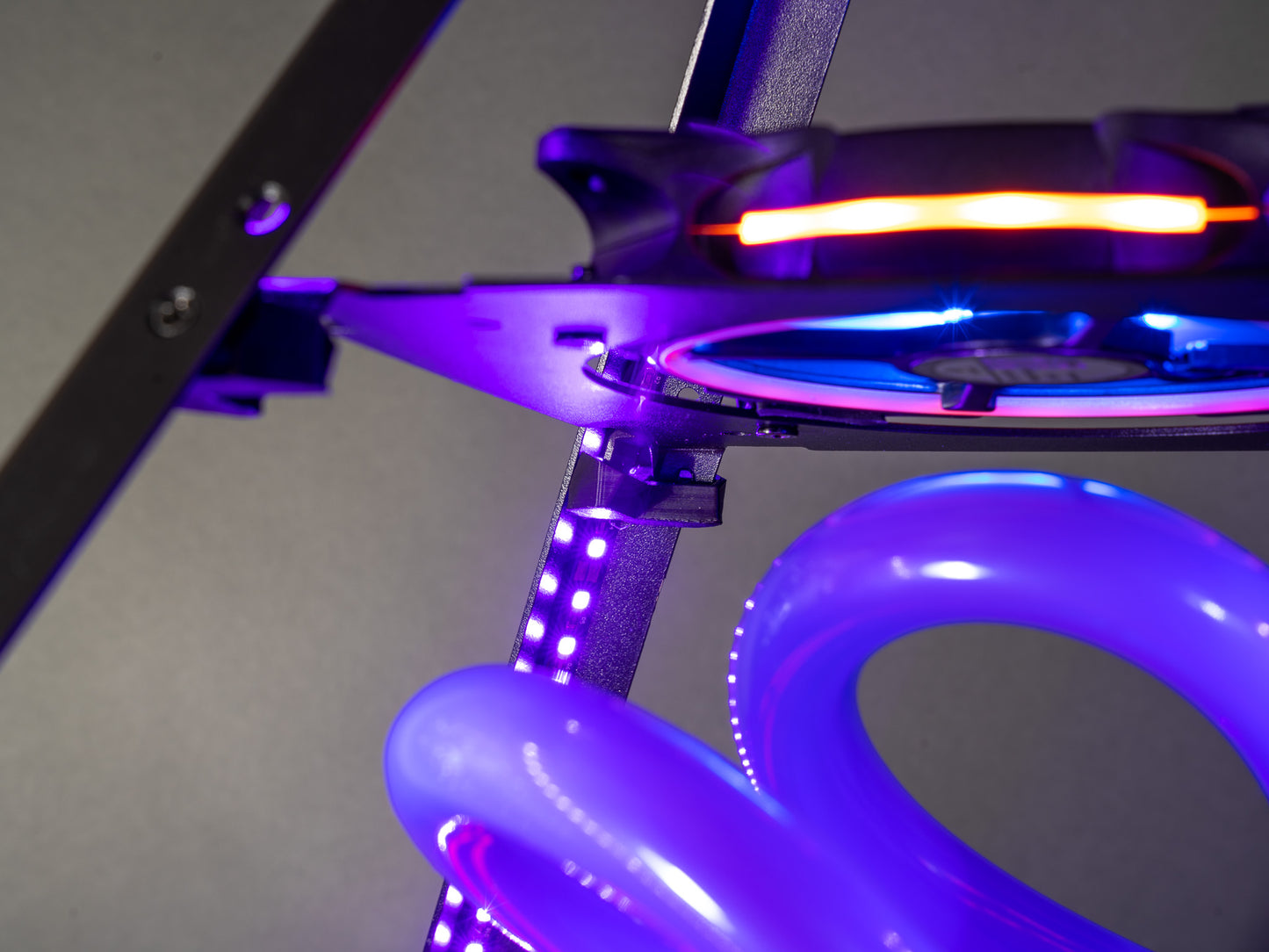 Shipping

Share the details of your shipping policy.

Returns

Share the details of your return policy.